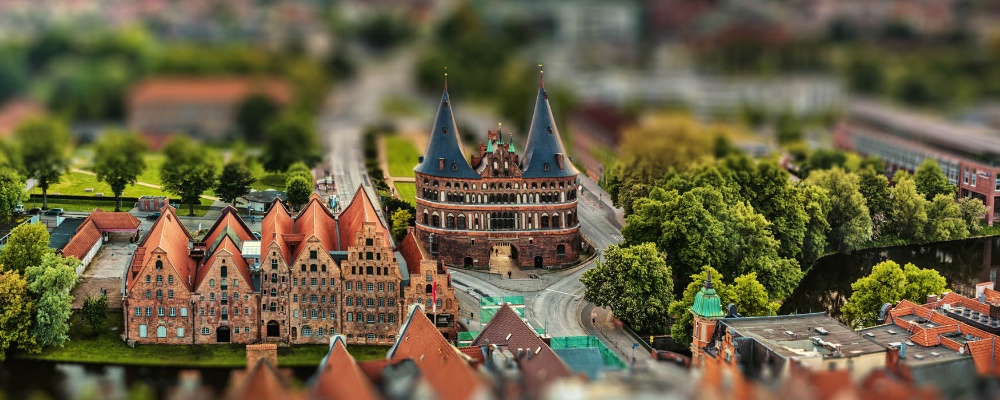 We have been able to host again since May 17, 2021.
All important information about this under "Camping and Corona".
"Welcome to the beautiful Hanseatic City of Lübeck"
You're looking for a
good located and quiet campsite
for a short break ?
Or would you like to have a
suitable camping spot
for some day´s in
the beautiful hanseatic City of Lübeck
?
Stay with us at
Lübeck's most central
campsite
just 2 miles (4km)
ahead to the gates
of the old town of Lübeck

Very good
bus connection directly at the campsite
in to the old town of Lübeck.


From the campsite, there is a
cycle path leading up to the town center / 2 miles (4km)
.


Our well maintained campsite is equipped with
a free WiFi hotspot.


There is a kiosk and
daily bread roll service
.
Use our favorable location for your beach vacation on the
Baltic Sea
that can reach in just
15,6 miles (25km)
.
No tourism levy or visitor´s tax at the campsite Lübeck-Schönböcken!

The whole Historic City Center of Lübeck became

UNESCO World Heritage

in 1987 and is therefore the first city center in Northern Europe. Seven church towers dominate the area enclosed by the water city island since the Middle Ages.

The townscape is characterized by numerous old historic buildings. There are around 90 galleries and courtyards in the old town of Lübeck. Their diversity is unique worldwide.
City Portrait...
City Portrait Hanseatic City of Lübeck - World Cultural Heritage and Gate to the Baltic
Lübeck is unique and wonderful. This is why UNESCO declared the existing cityscape to be a World Cultural Heritage Site in 1987. The water-enclosed Old Town with its roughly 1,800 listed buildings, historical alleyways and criss-crossed lanes is not, however, just pretty to the eye, but is also the hub of an extremely lively, major city with roughly 214,000 inhabitants.
Formerly as Free Hanseatic City, an independent state, Lübeck is now, in terms of size, the largest city in the region of Schleswig Holstein and claims for itself the title of the cultural capital of the north.
Lübeck is proud to claim three Nobel Prize winners among its residents:

Thomas Mann (1875-1955 / Nobel Prize for Literature in 1929), Willy Brandt (1913-1992 / Nobel Peace Prize in 1971), and Günter Grass (born in Danzig in 1927 / Nobel Prize for Literature in 1999). All three claim this Hanseatic city as their home. The writer Thomas Mann was born here and for the first 18 years of his life called this city on the river Trave his home. The politician Willy Brandt was also born in Lübeck and, similarly, spent his formative years in the Hanseatic city. The author Günter Grass moved to Lübeck at the age of 68 - to be, as he once stated, "closer" to Thomas Mann and Willy Brandt.
Lübeck devotes a large effort to remembering all three Nobel Prize laureates:
The "Buddenbrookhaus" at Mengstraße 4 is a literature museum that attracts visitors and experts on the Mann family from around the world. Here, all the works of Heinrich Mann and Erich Mühsam can be appreciated. The Günter Grass House at Glockengießerstraße 21, where the author maintained his writer's loft, is now presented as an exhibition and research center. The same function is planned for the Willy Brandt House, Königstraße 21, which is scheduled to open at the end of 2007.
Quelle: www.luebeck.de/tourismus